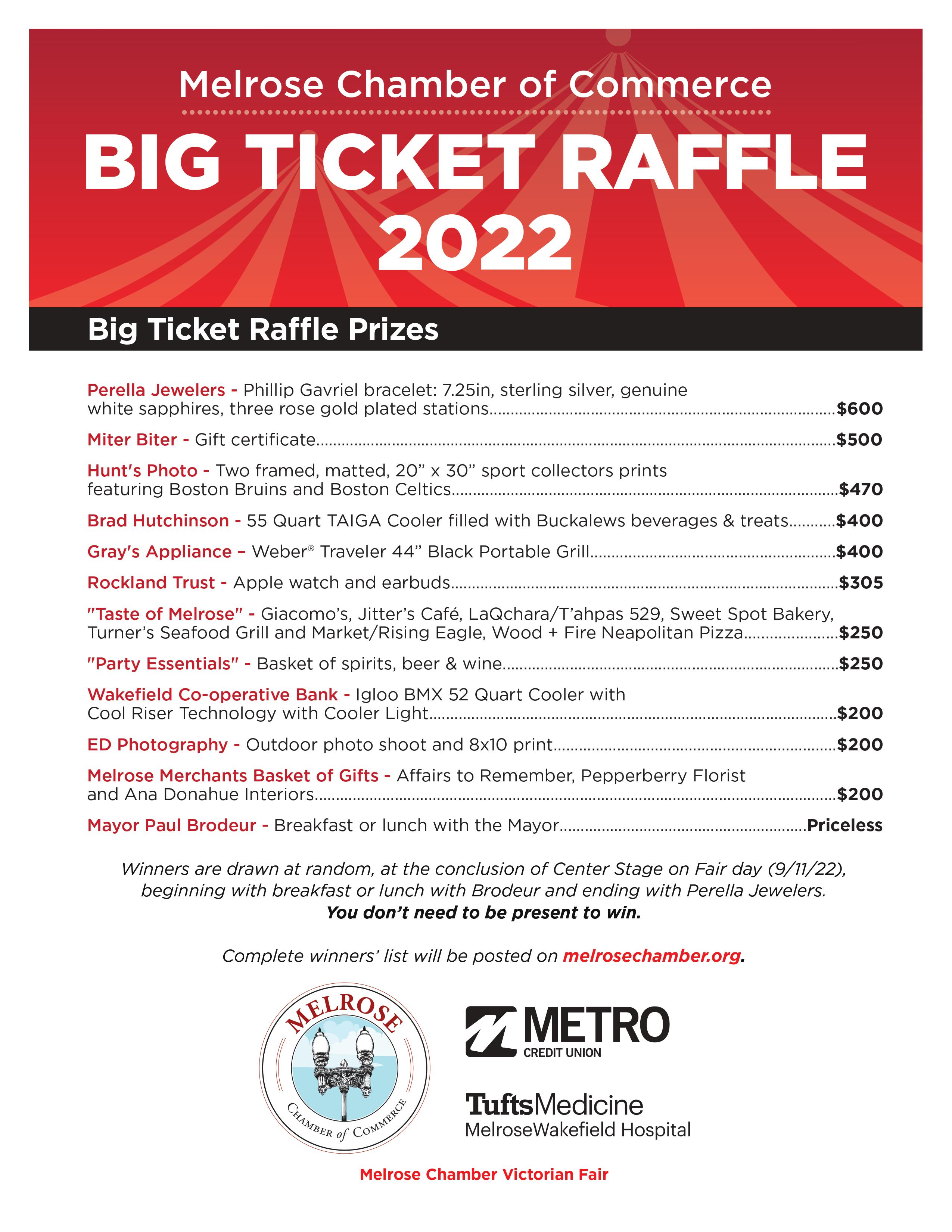 Tickets are $10 each and can be purchased via PayPal (@MelroseChamber).
Please include name, phone and email, and a mailing address to send tickets.
Tickets can also be purchased in person at LCM Plus, 19 West Foster Street.  We accept cash, check or PayPal.
Only 1000 tickets will be sold, so get yours today!
Thank you for your support and GOOD LUCK!